TERMINOLOGIES OF CLASSICAL UṢŪLĪTEXTS: A STUDY OF AL-SUBKĪ'S JAMʿ AL-JAWĀMIʿ
Keywords:
Terminology, uṣūl al-fiqh, Jamʿ al-Jawāmiʿ, classical texts, al-Subkī
Abstract
Classical literature in various Islamic disciplines has a tremendous treasury of knowledge that are very relevant to contemporarydiscourse in each subject. Their wider availability has attracted many researchers to study their content and style. One should comprehend their language, structure, style, and terminologies, which are entirely different from the present practice, to have a comprehensive understanding of such texts. The present study attempts to analyse the terminologies employed by mutakallimūn scholars in uṣūl al-fiqhtexts based on Tāj al-Dīn al-Subkī'sJamʿ al-Jawāmiʿ. The text represents the genre of uṣūl al-fiqh literature as it has summarised the quintessence of early discussions and greatly influenced the later development of the discipline. It focussed on the jargon denoting the validity of opinions and scholars. It found that the author has used about twenty terminologies, each one of which has a unique meaning, such as categorically denoting the preferred opinion, clearly invalidating an opinion and merely reporting a disagreement. He usually mentions scholars with short names, some of which are standard usage in the madhhab while few are unique.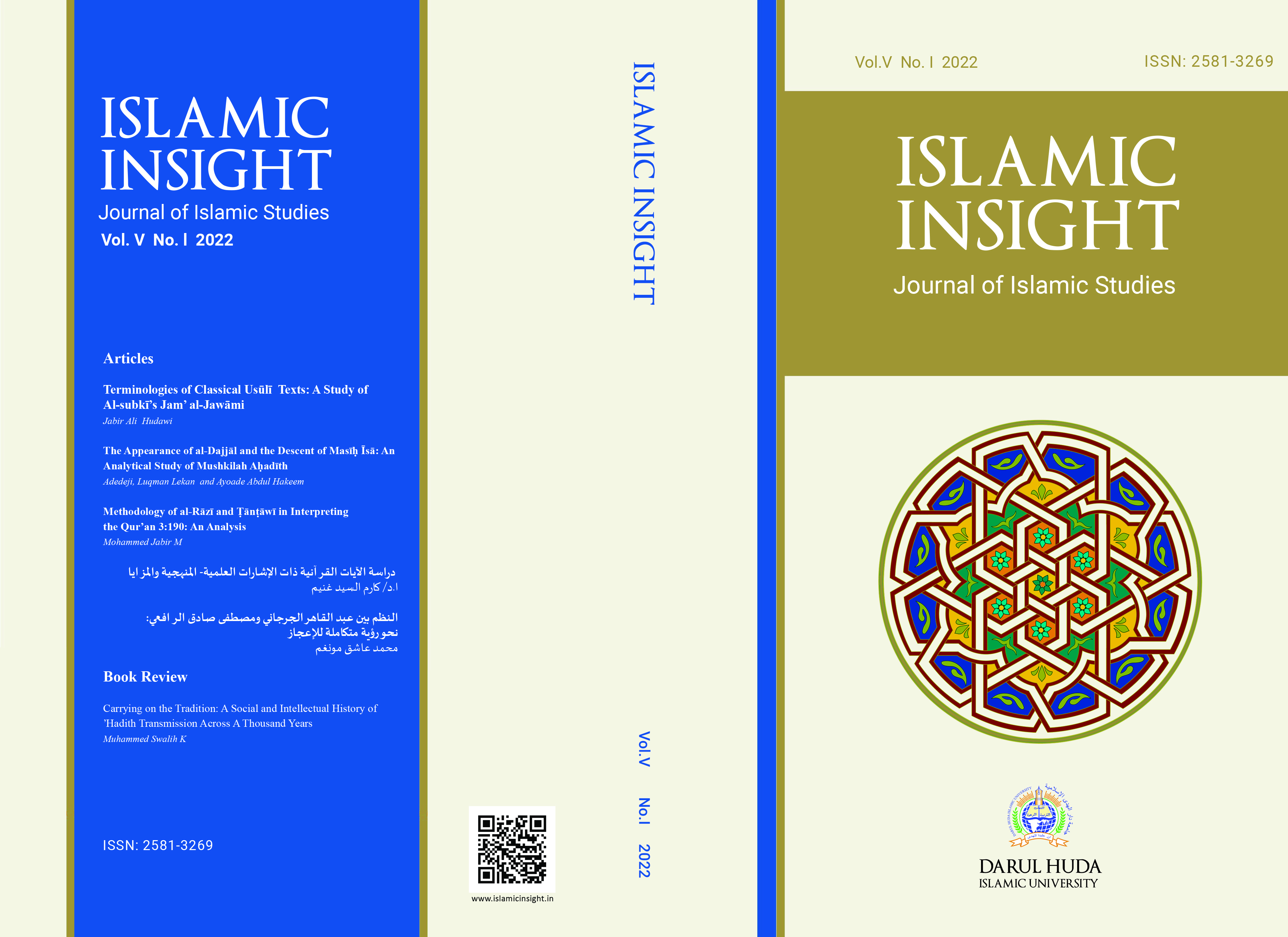 Downloads